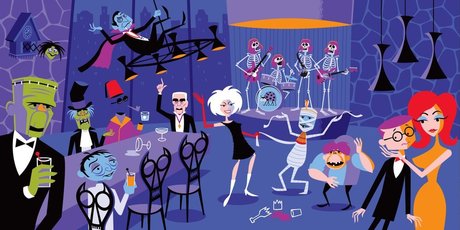 There's a lot of Zombies in this year's Halloween modcast. It's a scary one with zombies, gravediggers, devils, and even hipsters. DJ Ken from the Shingles is back as the head devil for his 11th annual haunting halloween blowout, Modcast #417: Death Is Amongst Us. Missed one of the others?
Here's ten pumpkin's full of rockin' Halloween tunes.
As always find a complete track list over on the modcast homepage at
http://www.mistersuave.com/2018/09/modcast-415-garage-stompin-in-sixties.html
And keep up with me between modcasts: Twitter - @mistersuave
Facebook - facebook.com/modmodworld
Subscribe - iTunes
Mr. Suave's Mod Mod World. Mod friendly music mixes since 2006.